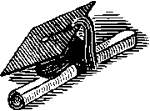 ATTENTION ALUMNI:
We are trying to update our records.
If you are an alumni of St. Joseph the Worker Grade School, please call or stop by the school office so we can update our alumni files.
If you have any questions, call the school at 304-723-1970 and ask for Shannon Backel.
Thanks for your help.
FOR MORE INFORMATION ON SCHOOL FUND RAISING, MAKING DONATIONS TO THE SCHOOL, ETC., PLEASE CONTACT SHANNON BACKEL AT THE SCHOOL BY CALLING 304-723-1970